At the recent American Association for Laboratory Accreditation (A2LA) conference in Tucson, Q-Lab's Gary Cornell was honored for 25 years of dedicated service as an assessor. Q-Lab was one of the primary sponsors of this annual event, dedicated to continuous improvement in laboratory best practices.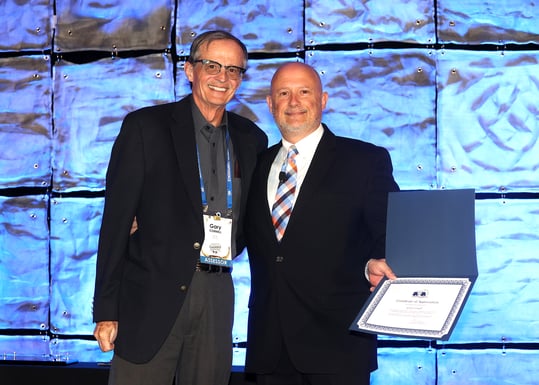 Cornell joined Q-Lab 18 years ago, playing an integral role in getting Q-Lab laboratories accredited. Over the last 25 years, he's completed over 360 audits for labs worldwide. "Being an auditor has helped not only grow my technical skills, but also helped Q-Lab," Cornell said. Q-Lab has A2LA accredited laboratories in our Ohio, Germany, China, and UK offices. Additionally, Q-Lab has two outdoor testing facilities accredited by A2LA in Arizona and Florida.
The American Association for Laboratory Accreditation is the largest accreditation body in the world. A2LA is a fully independent, 501(c)3, non-profit, internationally recognized accreditation body located in the United States. The organization offers a full range of comprehensive conformity assessment accreditation services.
Cornell concludes that, "The past 25 years has been an enjoyable experience meeting great people and helping the labs to maintain laboratory accreditation. Reaching labs around the world has been an unexpected and great opportunity through the years, and I have enjoyed this time."
For more information on Q-Lab's accredited facilities, visit Q-Lab.com/test-services/accreditations.