Recognize that "Q" shaped hole? We sure did! Q-PANEL standard substrates were recently featured on Magnolia Network's Fixer Upper – The Castle!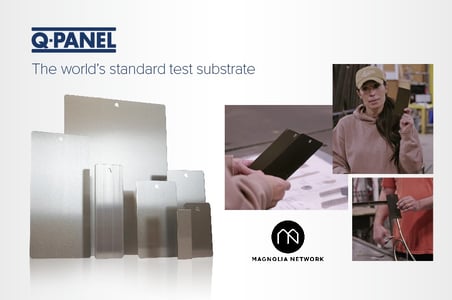 During the episode, host Joanna Gaines tries to decide on the perfect color for an exterior metal awning. With the help of Q-PANEL standard substrates, Joanna and her team were able to find the ideal color solution they were searching for.
As Q-Lab's original product, Q-PANEL aluminum and steel panels have become the world's most recognizable and widely-used standard substrates for over 50 years. These consistent, clean, and reproducible test substrates have served numerous industries since its initial launch including paint, coatings, automotive manufactures, corrosion testing, and more.
To learn more about our panel offerings, visit Q-Lab.com.